Vice Minister for Foreign Affairs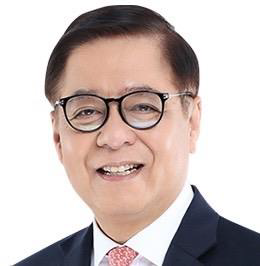 Sihasak Phuangketkeow
Ambassador Sihasak Phuangketkeow is currently the Vice Minister for Foreign Affairs under the government of Prime Minister Srettha Thavisin. He is one of Thailand's most senior career diplomats. His most recent postings were as Thai Ambassador to Japan between 2015-2016 and subsequently as Thai Ambassador to France between 2016-2018, during which he concurrently served as the Thai Permanent Delegate to UNESCO and his country's representative to the OECD. Throughout his career, he assumed a number of key positions both at home and abroad.
After joining the Thai Foreign Ministry in 1979, he served at the Thai Embassy in Washington DC from 1983-87 and in Tokyo from 1993-97, and as Thailand's Consul-General in Hong Kong from 2000-2002. He took up the post of spokesperson of the Thai Foreign Ministry in 2002 before becoming Deputy Permanent Secretary in 2006. In 2007, he became Thailand's Ambassador and Permanent Representative to the United Nations and other international organizations in Geneva. During his tenure in Geneva, he was elected as President of the United Nations Human Rights Council between June 2010 and June 2011. After Geneva, Ambassador Sihasak was appointed to the most senior position in the Thai foreign service as Permanent Secretary, a position he held from 2011 to 2015. After serving as Permanent Secretary, we went on to be the Thai Ambassador to Japan and later to France before his retirement. He was also awarded the National Human Rights Award for his contribution to cause of human rights at and abroad.
He has especially had extensive experience in policy matters related to ASEAN. He was the head of the Thai delegation to the ASEAN Senior Official's Meeting from 2006 to 2007, and again from 2011 to 2015. He was also Thailand's Representative on the High-Level Task Force which drafted the ASEAN Charter, and the Chair of the High-Level Panel responsible for drafting the Terms of Reference establishing the ASEAN Intergovernmental Commission on Human Rights.
Ambassador Sihasak retired from the Thai foreign service at the end of September 2018. He was formerly Advisor for foreign affairs at the Office of Thailand's Eastern Economic Corridor Special Development Zone and is also Thailand's representative to the World Heritage Committee as well as a former senior visiting fellow at the ISEAS-Yusof Ishak Institute in Singapore. He also served as Secretary-General to the Asian Peace and Reconciliation Council (APRC). He was also a Senior Advisor of the Humanitarian Dialogue Centre based in Geneva.
Ambassador Sihasak Phuangketkeow was born on 21 December 1957. He married Mrs. Varaporn Phuangketkeow and they have one son. He completed his graduate studies in public policy at the School of Advanced International Studies of John Hopkins University in 1988 after receiving a bachelor degree in political science from Chulalongkorn University, Thailand in 1978.